Meet the Expert: Issues and Answers is an important new section of CGRP Forum
Through videos in English and each Expert's local language, with complementary downloadable slides, fact sheets, and reimbursement guides, leading migraine specialists from around the world address issues related to migraine treatment, with a focus on anti-CGRP therapies.
Although content is tailored to the needs of clinicians in the country where each expert works, much of the information is relevant to clinicians caring for patients with migraine worldwide.
So please take a look – wherever you live.
If you have a question you'd like included in a future Meet the Expert, please contact us at [email protected]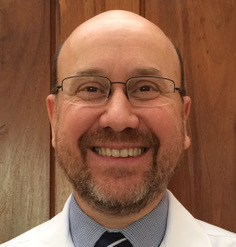 In the first Meet the Expert, Fernando Kowacs, Professor of Neurology at Universidade Federal de Ciências da Saude de Porto Alegre, answers questions about the care of patients with migraine in Brazil.
Q&A videos are available in both English and Portuguese.
Coming soon
New Meet the Expert videos (in English and Arabic) from Professor Ramez Reda Moustafa, Professor of Neurology, Ain Shams University, Cairo, Egypt, with downloadable slides, fact sheets and other support materials.