For about 20 years, healthcare professionals were unable to offer patients any new specific treatments for migraine. Excitingly, this is changing.
Recent research has shown that migraines are correlated with significant increases in the activity of Calcitonin Gene-Related Peptide (CGRP) and that when it is regulated by blocking the receptor, the frequency and intensity of migraine is significantly reduced.  In some patients, migraine has been abolished for up to six months following the injection of a CGRP blocker.
Now clinicians and scientists worldwide are exploring the science of CGRP – a 37-amino acid peptide – and evaluating the therapeutic efficacy and safety of CGRP-binding antibodies.
Further reading
Karsan N, Goadsby PJ. Calcitonin gene-related peptide and migraine. Curr Opin Neurol 2015;28:250-4.
PUBMED 25887765
Edvinsson L. The journey to establish CGRP as a migraine target: a retrospective view. Headache 2015;55:1249-55.
PUBMED 26368117
An important role for the CGRP Forum
Recognising the need for an independent source of information and analysis of these developments, a global group of experts has created the CGRP Education and Research Forum.
Our objectives
Education
To expand understanding of the role of CGRP in migraine and its therapeutic potential.
Alliance
To develop educational alliances with other international societies to widely disseminate knowledge about CGRP as a novel target in migraine.
Research
To facilitate expert meetings that will help to identify gaps in knowledge in this field and stimulate further research into migraine.
Editors-in-Chief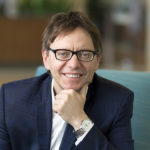 David Dodick
Mayo Clinic, Scottsdale, Phoenix, Arizona, USA
View Biography and Disclosures »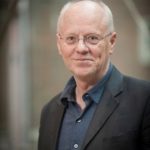 Peter Goadsby
King's College, London, UK
View Biography and Disclosures »
Full Editorial Board »