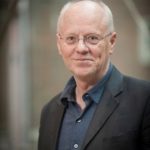 Although there are still gaps in our understanding of migraine pathophysiology, the neuropeptide Calcitonin Gene-Related Peptide (CGRP) plays a key role. This has driven development of CGRP blockers as a new approach to preventing migraine.
The pathophysiology of migraine is thought to involve the vasculature, central and peripheral neuronal pathways involved in pain signalling, as well as inflammation.
A number of lines of evidence support the role of CGRP in migraine.
CGRP levels (both peripherally and centrally) increase during a severe migraine attack
Elevated CGRP levels during a migraine attack are normalized with effective triptan treatment
Intravenous infusion of CGRP can induce migraine-like attacks in patients with a history of migraine
Administration of CGRP receptor antagonists has been shown to abort an attack
Thus, recognition of the role of CGRP in migraine pathophysiology has driven the development of new agents specifically targeting CGRP or its receptor. Unlike other preventive therapies for migraine, these agents target specific migraine mechanisms and do not appear to have vasoconstrictive effects. The latter point is important, as these new treatments may therefore be suitable for use in patients with established cardiovascular disease.
Agents that block CGRP include the CGRP receptor antagonists or 'gepants' and monoclonal antibodies to CGRP or its receptor.
The gepants (telcagepant, MK-3207, olcagepant, BMS-927711, BI44370TA, NCT01613248) created initial enthusiasm for this approach with proof of efficacy for the treatment of migraine. However, early gepants have been subsequently discontinued due to safety concerns (specifically hepatotoxicity) or poor bioavailability.
More recently, monoclonal antibodies to CGRP (ALD403, galcanezumab [LY2951742], TEV-48125) or its receptor (erenumab [AMG 334]) have shown promising results. These have slightly differing administration profiles: AMG 334 and TEV-48125 are administered subcutaneously once a month, galcanezumab is administered subcutaneously every 2 weeks, and ALD403 is administered once as a single intravenous dose.
All four have already shown efficacy in the management of episodic migraine; ongoing trials are evaluating these agents for prevention of chronic migraine.
Further reading
Trials
Episodic migraine
Chronic migraine
Reviews