Join us now
The Calcitonin Gene-Related Peptide (CGRP) Forum has been established by an international group of clinicians and researchers. It provides all healthcare professionals with open and free access to independent news, information, comment and resources about the exciting potential of CGRP as a novel therapeutic target for the prevention of migraine in millions of people worldwide.

View invitations from the editors
Become a member of CGRP Forum now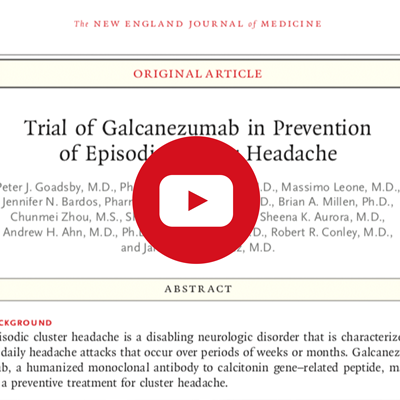 CGRP in cluster headache
In the third in his series of videos about the future of CGRP therapies, Peter Goadsby describes the research that led to the approval of galcanezumab for the treatment of episodic cluster headache and looks forward to better understanding of how treatment can be optimised for patients most likely to benefit.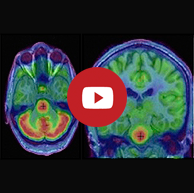 Why is CGRP an important therapeutic target?
Multiple lines of evidence support a role for CGRP in migraine pathophysiology.
Its blockade is now a potentially important therapeutic target for migraine prevention.
Read more
Become a member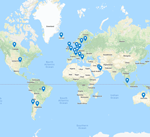 Is anti-CGRP therapy approved for your patients?
Take a look at our new expert guide to the regulatory status and approved indications for anti-CGRP therapies worldwide.
Read More
Members get free, open access - Register now »