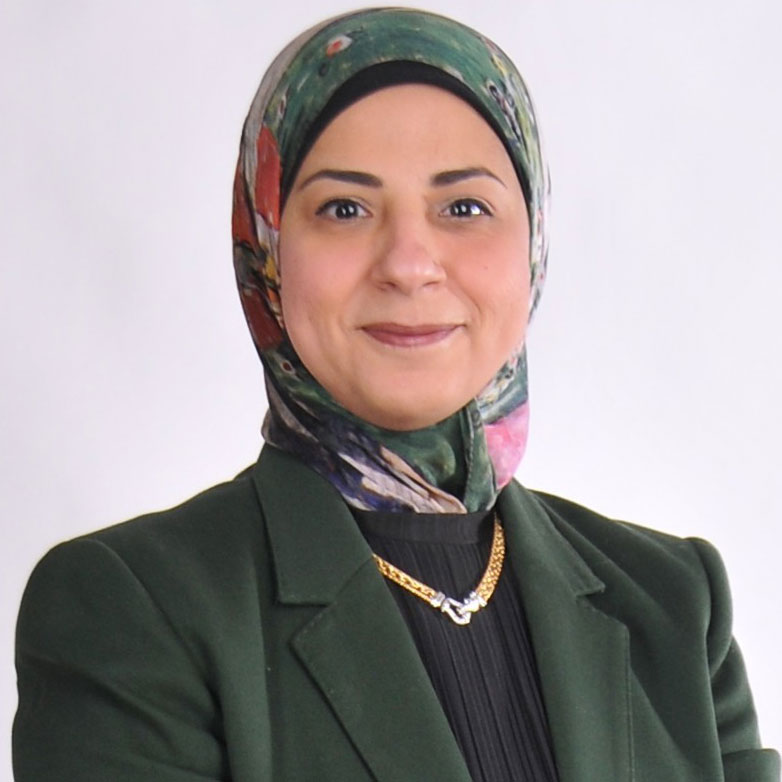 Professor Mona Nada, Coordinator of the Headache Unit, Cairo University, Egypt
Before the approval of anti-CGRP therapies for migraine, clinicians in Egypt faced a lot of unmet needs in migraineurs.  Egypt, an Arab African country that links the Middle East and North Africa, has a population of about 103 million people, and a survey carried out in 2015 showed a migraine prevalence of 17.3%1 – accounting for a great socioeconomic burden on the community.
In 2019, both erenumab and galcanezumab became available in Egypt. Initially, their high cost presented a significant challenge but, later on, this was partially overcome by manufacturers using different payment strategies, as well as patient support systems offering a reduction in prices. The support offered by some health insurance companies in Egypt also helped a small sector of patients but this was not generalised and some companies still refuse to offer costly medications for migraine. Thus, anti-CGRP therapies are currently only available with student health insurance in Egypt, and not through general health insurance.
I am working in one of the biggest tertiary centres in Africa and the Middle East North Africa (MENA) region, and the headache clinic at Cairo University serves a very large number of patients who come from many governorates in Egypt. Due to limited resources we cannot offer anti-CGRP medications to a lot of patients who need them, and most patients prescribed anti-CGRP therapies are treated in the private sector.
In the private sector, most patients receive erenumab because it was introduced before galcanezumab in Egypt, and it was approved for funding by some health insurance companies earlier than galcanezumab. Anti-CGRP therapies are used for both episodic and chronic migraineurs. Anti-CGRP therapies are prescribed under insurance schemes after failure of three prophylactic treatments for migraine, and self-paid patients may also be offered them after at least two prophylactic treatments if they have intolerable side effects (especially cognitive impairment).
Prospective study in Egypt
In a cross-sectional prospective study in a private headache centre in Egypt, the efficacy and safety of anti-CGRP therapies were assessed in 50 patients (22 episodic and 28 chronic patients), and efficacy was reported from the first week in around 12% of patients. At nine weeks, almost 75% of patients reported a significant reduction not only in their monthly migraine days (MMDs) by at least 50%, but also in their headache severity (using both the validated Arabic version of the migraine disability assessment [MIDAS] test and the simple visual analogue scale [VAS]). The majority of patients reported efficacy and significant reduction of their MMD after the third injection. Most of those patients continued anti-CGRP therapies for an average six months; 20% of patients received treatment for only three months but this was due to financial issues and not due to tolerability issues or lack of efficacy. Absenteeism was significantly reduced in 74% of patients, with marked improvement of quality of life.
The most common side effect reported was constipation (46%) but this was not associated with discontinuation of treatment and was managed by anti-constipation medications and diet control. None of the patients in the study reported injection site reaction or pain or other notable side effects.
If anti-CGRP therapies failed after three months, treatment was terminated. This occurred in five patients, and two were moved to galcanezumab. Both responded better than to erenumab, though one patient failed after six months on galcanezumab.
The value of migraine diaries
Part of prophylactic treatment is teaching patients the importance of using a headache diary with special emphasis on migraine triggers, the number of days using analgesics and the type of analgesic used. Initially, patients were resistant to using the diary but they later understood the importance of this documentation and experienced the satisfaction of noticing the reduction in both severity and frequency of their migraine as well as better response to analgesics and significant reduction in number of days using analgesics. Also, patients were pleased with the low level of side effects, and their tolerability, while using anti-CGRP therapies compared to previous preventive medications.
Conclusion
Migraine prophylaxis using anti-CGRP therapies is an effective and well-tolerated treatment, and the only obstacle we face in Egypt is the high cost and the need for a greater number of medical insurance companies to agree to pay for treatment so that more patients can benefit.
References
Atif M, Hussain S, Sarwar M, Saqib A. A review indicating the migraine headache as a prevalent neurological disorder: Still under-estimated, under-recognized, under-diagnosed and under-treated. Journal of Pharmacy Practice and Community Medicine 2017; 3(1): 03-11.