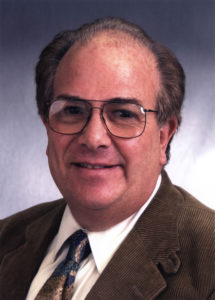 Professor of Neurology and Director
Jefferson Headache Center
Thomas Jefferson University
Philadelphia, Pennsylvania
Stephen D Silberstein, MD, is a Professor of Neurology and the Director of the Jefferson Headache Center at Thomas Jefferson University. He is a Fellow of the American College of Physicians, the American Academy of Neurology, and the American Headache Society. He has served the American Headache Society as President, Treasurer, and Board of Directors member. In 2016, he was awarded a Lifetime Achievement Award by the American Headache Society. Dr Silberstein is an active member of the American Academy of Neurology and is Co-director of the national and international Headache Guideline Project, in cooperation with the Agency for Health Care Policy and Research. He was the Chairman of the International Headache Society meeting in Philadelphia in 2009. He is Chairman of the headache research group of the World Federation of Neurology.
Dr Silberstein received his medical degree from the University of Pennsylvania. After completing a fellowship in neurology at the National Hospital for Nervous Diseases in London, he served as a Pharmacology Research Associate in the Toxicology Laboratory of Clinical Science at the National Institutes of Mental Health and completed a neurology residency at the Hospital of the University of Pennsylvania.
Dr Silberstein is the Senior Editor of the 8th edition of Wolff's Headache and Other Head Pain, Associate Editor of Cephalalgia and CNSDrugs, and a present or prior member of the Editorial Board of Headache; Cephalalgia; Acta Neurologica Scandinavica; Journal of Neurology, Neurosurgery & Psychiatry; and Topics in Pain Management. He is an ad hoc reviewer for many publications, including The New England Journal of Medicine; Brain, The Lancet, JAMA, Mayo Clinic Proceedings, Annals of Neurology and Neurology.
Dr Silberstein has more than 300 publications to his credit. He lectures extensively on the pathogenesis, neurobiology, diagnosis and treatment of headache.
« Back to Editorial Board