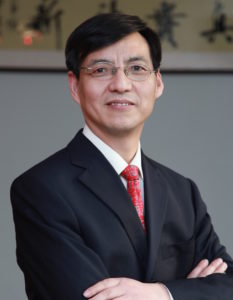 Department of Neurology, Chinese PLA General Hospital
Department of Neurology, Chinese PLA General Hospital
Beijing, China
Dr Shengyuan Yu (Doctor of Neurology) is a headache specialist at the Chinese PLA General Hospital since his graduation in 1993. As a clinical neurologist and currently the Director of Department of Neurology and Professor of Chinese PLA Medical School, he is adept at diagnosis, treatment of headache and cerebrovascular disease. He is interested in epidemiological, experimental and clinical studies on headache. As the first author or corresponding author, he has published 300 papers both in China and internationally, 144 of those being SCI theses. He has taken part in one world health organization (WHO) project, five national natural science foundation projects, two national science and technology support projects, two youth fund projects and two Beijing municipal level projects.
He won the second prize in Scientific and Technological Achievements in Beijing and second prize of the Army's Scientific and Technological Achievements. He has four national utility model patents and ten national computer software copyrights. He has edited 5 monographs, and was involved in the preparation of more than 10 monographs. He has already directed 46 Masters, 35 doctors, and 9 post-doctoral students.
He has been the President of the Chinese Headache Society since 2010. He is also President of Pain Medicine branch of the Chinese Medical Society, Vice-President of the Committee of Neurology, China Medical Doctor Association. He serves as a vice editor-in-chief of the Chinese Journal of Pain Medicine and also as an associate editor of the Journal of Headache and Pain and an editor of Journals of the Chinese Medical Association.
« Back to Editorial Board