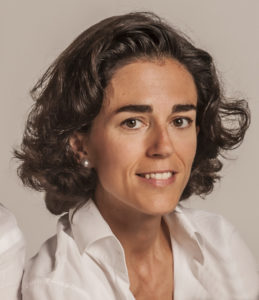 Neurologist, Head of the Headache & Craniofacial Pain Unit
Vall d'Hebron University Hospital
Barcelona, Spain
Professor Pozo-Rosich obtained her MD & Phd in Medicine from the University of Barcelona, specialist in Neurology from the Vall d'Hebron University Hospital in Barcelona.  She is currently the Head of the Headache & Craniofacial Pain Unit at the Vall d'Hebron University Hospital and the Quirón Hospital in Barcelona and Director of the Headache and Neurological Pain Research Group at VHIR (Vall d'Hebron Institute of Research), which is a part of the Autonomous University of Barcelona.
She is Co-ordinator of the Headache Study Group of the Spanish Neurological Society (GECSEN), has developed their website (gecsen.sen.es) and is currently developing a collaborative National Research project which aims to share resources, projects and ideas.
Professor Pozo-Rosich belongs to the International Headache Society (IHS), the American Headache Society (AHS), the International Headache Genetics Consortium (IHGC), the Headache Study Group of the Spanish Neurological Society (SEN) and Catalan Neurological Society (SCN).
She is specialised in the field of headache in the United States and in London in the clinic and laboratories of Professor Silberstein (Thomas Jefferson University) and Professor Goadsby (University of California at San Francisco and University College London – Queen Square), with the help of the Scholarships of "la Caixa Foundation", AHS, European Federation Neurological Societies (EFNS), Rio Hortega, GECSEN.
To develop research projects at VHIR, she has received grants from the Migraine Research Foundation, Instituto Carlos III (Fondo de Investigaciones Sanitarias), the Marató TV3 Foundation, Mutual Médica, Catalan Neurological Society, and the MICINN (Spanish Ministry Science and Innovation).
She has received scientific awards prizes, published original papers in journals with impact factor, review papers, book chapters and is the author of a book.
She is a reviewer for several peer-reviewed journals and grants.
She has directed PhD students and is a PhD student professor and teaches residents, medical students and other neurologists and doctors.
Other than the investigator-initiated research projects that she has lead, she has been the principal investigator of multiple clinical trials.
Her personal leit motiv is to better understand the brain and headache disorders, improve the quality of life of headache sufferers and socially educate professionals, patients and society on how the brain works and interacts with the environment. In order to do this, she has promoted and develops a patient/clinician web site (www.midolordecabeza.org) which currently has more than 4,000 registered users and 28,000 facebook followers.
« Back to Editorial Board