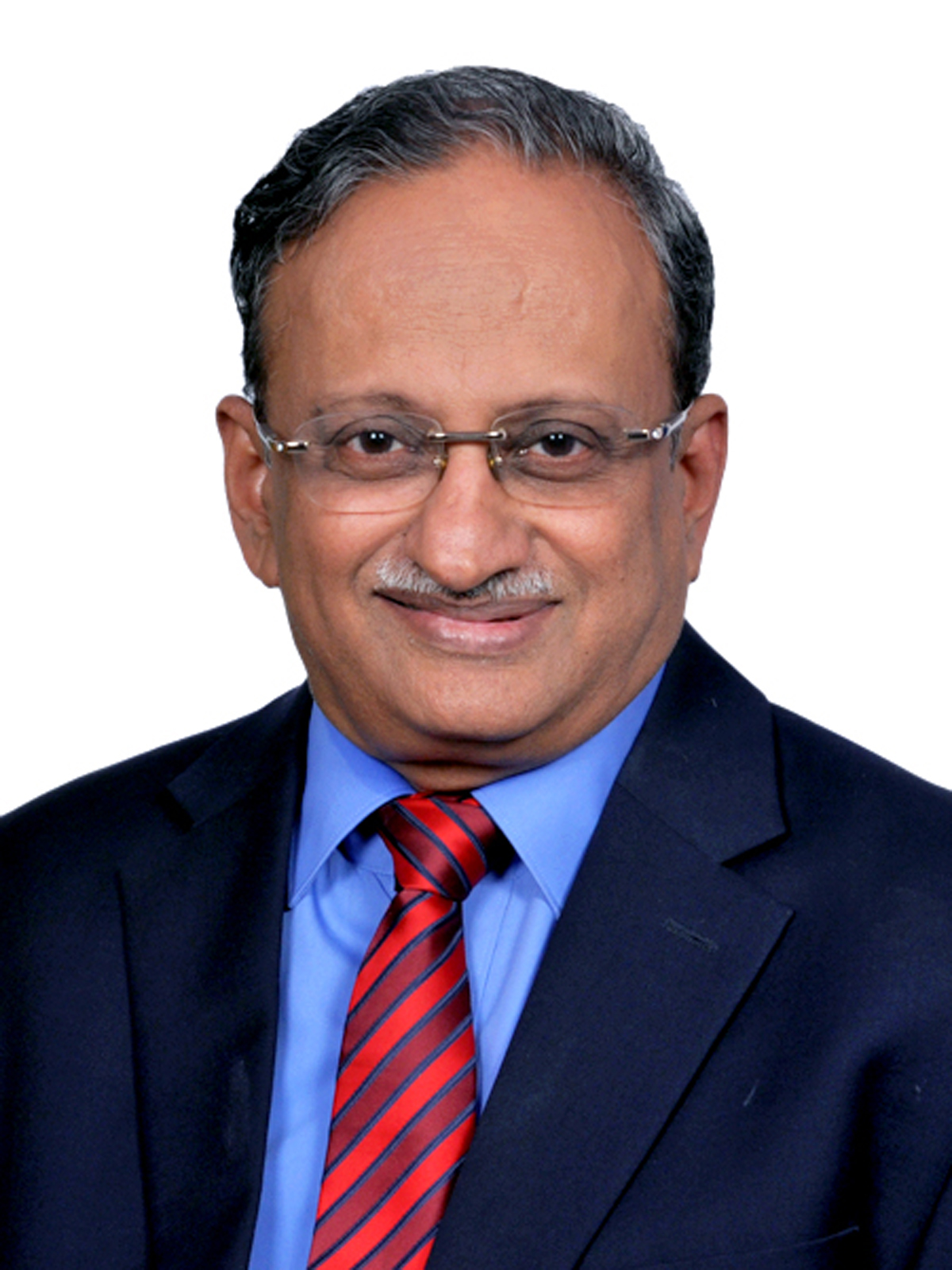 Consultant in-Charge, The Headache and Migraine Clinic, Jaslok Hospital and Research Centre, Lilavati Hospital and Research Centre
Mumbai, India
Dr. Ravishankar is presently Consultant in-charge of The Headache and Migraine Clinics at Jaslok and Lilavati Hospitals in Mumbai, India.
He had his training in 'Headache Medicine' with Dr. Ninan Mathew at The Houston Headache Clinic and subsequently with Dr. J.N. Blau at The City of London Migraine Clinic. Using this experience, he set up the first 'Headache Clinic' in India at Jaslok Hospital, Mumbai.
He has been a past Member on The Board of Trustees of The International Headache Society (IHS) from 2008 to 2011. He was the recipient of a Special Recognition Award from The IHS at The International Headache Congress in Boston, 2013 and was awarded Honorary Life Membership of The International Headache Society. He was one of the Founder Members of The Asian Regional Committee for Headache and is also a Member of The American Headache Society and The Indian Academy of Neurology. He is on the Editorial Board of Headache Currents and is Reviewer for the journals 'Headache' and 'Cephalalgia'.
He is co-editor of the book 'Modern Day Management of Headache' and is a regular invited speaker at national and international platforms. Dr. Ravishankar's special interests include observations on the expanding clinical spectrum of migraine, medication overuse headache, and 'Uncommon Headache Syndromes'. He has written on these topics in leading journals and has contributed to many book chapters. He was the first one to describe 'hair wash' or 'head bath' as a unique triggering factor for migraine.
He was on the Faculty of The IHS Headache Master School Brazil in 2012 and was Course Director of The Headache Master School in India in 2014. He is now into exclusive 'Headache' practice at these two tertiary care hospitals in Mumbai.
Publications:
Ravishankar K. Classification of Trigeminal Autonomic Cephalalgia: What has Changed in International Classification of Headache Disorders‑3 Beta? Ann Indian Acad Neurol. 2018 Apr;21(Suppl 1):S45-S50
Ravishankar K. "WHICH Headache to Investigate, WHEN, and HOW?". Headache. 2016 Nov;56(10):1685-1697.
Ravishankar K. Looking at "thunderclap headache" differently? Circa 2016. Ann Indian Acad Neurol. 2016 Jul-Sep;19(3):295-301.
Chronic migraine and chronic daily headache in the Asia-Pacific region: A systematic review. Richard J Stark, K Ravishankar, Hua Chiang Siow, Kwang Soo Lee, Rachael Pepperle and Shuu-Jiun Wang. Cephalalgia 2012
Wang SJ, Chung CS, Chankrachang S, Ravishankar K, Merican JS, Salazar G, Siow C, Cheung RT, Phanthumchinda K, Sakai F. Migraine disability awareness campaign in Asia: migraine assessment for prophylaxis. Headache. 2008 Oct; 48(9):1356-65.
Ravishankar K. Medication overuse headache in India. Cephalalgia. 2008 Nov; 28(11):1223-6.
Ravishankar K. 'Hair wash' or 'head bath' triggering migraine - observations in 94 Indian patients. Cephalalgia. 2006 Nov; 26(11):1330-4.
Ravishankar K. Ophthalmoplegic migraine: still a diagnostic dilemma? Curr Pain Headache Rep. 2008 Aug;12(4):285-91.
Ravishankar K. Barriers to headache care in India and efforts to improve the situation. Lancet Neurol. 2004 Sep;3(9):564-7.
Ravishankar K. Hypnic headache syndrome. Cephalalgia. 1998; 18(6):358-9.
Mathew NT, Ravishankar K, Sanin LC. Coexistence of migraine and idiopathic intracranial hypertension without papilledema. Neurology. 1996 May; 46(5):1226-30.
Awards & Milestones:
Recipient of The Best Platform Presentation at The International Headache Congress 2003 (Rome)
Launched the First Headache Clinic in India at Jaslok Hospital in 1995
Recipient of The Special Recognition Award of The International Headache Society at IHC, Boston in 2013
Awarded an Honorary Life Membership of The International Headache Society.
« Back to Editorial Board