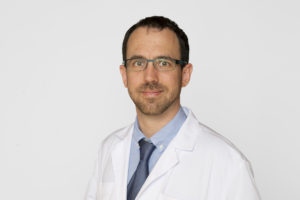 Chief Physician Neurology, President of the Swiss Headache Society
RehaClinic Bad Zurzach
Bad Zurzach
Switzerland
Finishing his national board exams, Andreas Gantenbein started as a clinical research fellow in the Headache Group of Peter Goadsby and Holger Kaube at Queen Square, London. The main research focus was on electrophysiological correlates in migraine. He presented his work at different international conferences. He has published more than 30 original articles in peer-reviewed journals such as Neurology, Journal of Neuroscience, Headache, Cephalalgia and the Journal of Headache. He has authored and co-authored several book chapters, and is acting as a peer-reviewer for different neurological journals.
Following his return to Switzerland he started a broad clinical training in neurology, including electroencephalography, electroneuromyography, sleep diagnostics and pain medicine. From 2010 to 2012 he was head of the Headache and Pain Unit at the University Hospital of Zurich, which was founded in 1966 by Hansruedi Isler. Since July 2012 he continues his clinical work and research at the rehabilitation centre RehaClinic Bad Zurzach, from 2014 onwards as the Chief Physician of Neurology. Andreas Gantenbein is the president of the Swiss Headache Society and he was the Chair of the Special Interest Group for Juniors and Residents of the International Headache Society from 2009 to 2012.
His main research focus lies in clinical studies, including medication overuse headache, menstrual migraine, and recently CGRP-antibodies, where he is acting as the coordinating Principle Investigator for Switzerland.
« Back to Editorial Board