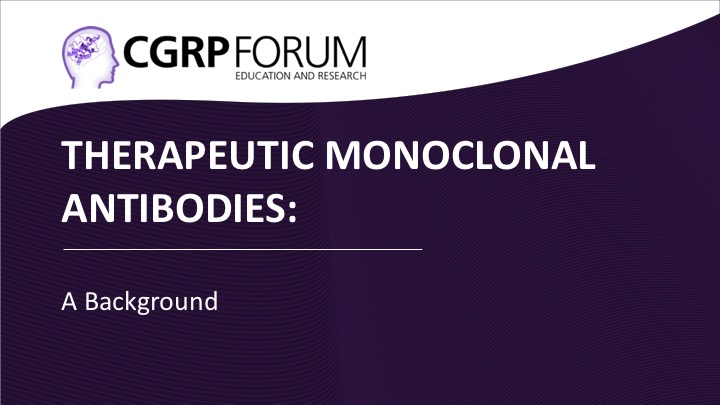 This slide deck provides a background to therapeutic monoclonal antibodies: what they are, their nomenclature and why they offer advantages over small molecule therapies.
Therapeutic monoclonal antibodies offer new potential for a range of indications. Advances in technology has resulted in the development of 'fully human' monoclonal antibodies which greatly reduce the risk of adverse effects.
Therapeutic monoclonal antibodies have a number of advantages over pharmacotherapy (small molecule therapy). Notably, therapeutic monoclonal antibodies have greater specificity; an extended half-life; and lower risk of drug-drug interactions, and do not cross the blood-brain barrier due to their large size. This technology has now been translated to the management of migraine, with the development of monoclonal antibodies to CGRP and its receptor.
Download slideset »