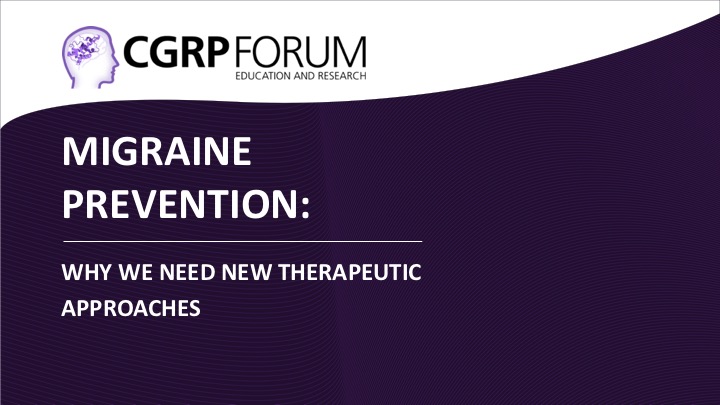 This slide deck overviews the burden of migraine, and why there remains an unmet clinical need for new approaches to migraine prevention.
Worldwide, migraine is the most prevalent disabling neurological condition and the third most common disease, affecting about 1 in 7 people. Migraine confers a high burden and cost, both to the individual and society.
There are also issues with current migraine management. It is especially worrying that about 50% of people with migraine treat themselves without receiving a proper diagnosis. Of those diagnosed, prescribed migraine therapies are used by only a minority. Long-term adherence is problematic for a variety of reasons including limited efficacy, side effects and restrictions due to comorbidities.
New preventive options that are effective, tolerable and convenient for the patient are clearly needed.
Download slideset »